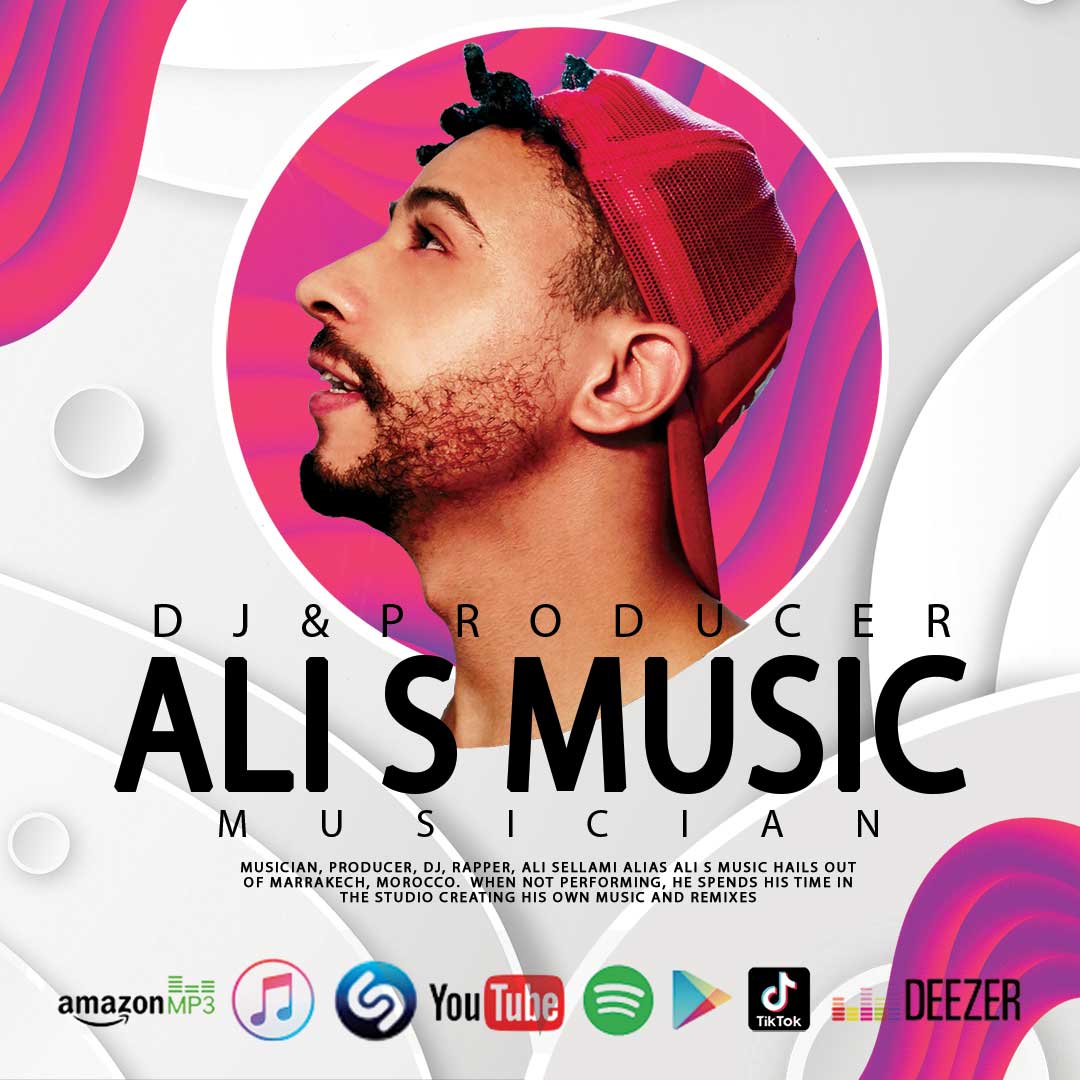 Known as Ali S or Ali S Music, born 30 September 1988 in Marrakech Morocco, is a Moroccan DJ, composer and music producer.
Ali S began his DJ career at the age of 22 by hosting private parties and parties with friends. In 2012, he succeeded in imposing his name and began his professional career in the big nightclubs in Marrakech.
During the pandemic and the complete ban on all event activities Ali S decided to share his work on the internet through remixes containing his extraordinary touch that mixes north African musical genres; Rai, Chaabi and Rap.
In a short time, Ali S was able to collect a lot of views on the YouTube platform, he released several remixes which were able to reach high world ranking songs on the YouTube platform.